Jets
Experience First-Class Hydrotherapy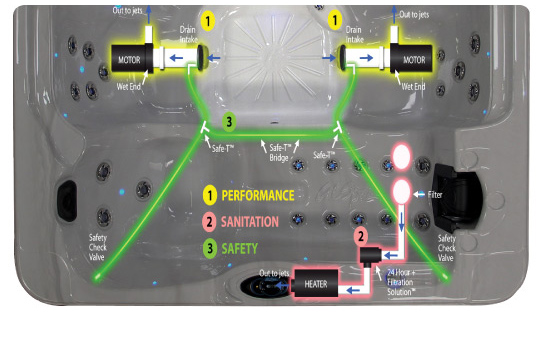 EXCLUSIVE STOR-DRY™ WINTERIZING PLUMBING SYSTEM
All lines are plumbed to the drain valve to enable full water drainage and protect the spa from freezing during cold winter months.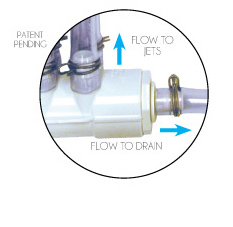 50 SQ. FT. Bio-Clean™ Filters AND Weir Gate System
• Antimicrobial inhibitors prevents bacteria growth and provides a much cleaner filter environment
• Cleanable / Reusable filters promote easy maintenance
• Cal Spas are engineered to maintain water clarity with fewer filter cartridges, saving time and money
• Weir Gate is designed for easy filter maintenance and preventing debris from reentering the spa
True Blue Vacuum Safety Break
This life-saving feature prevents entrapment by automatically
reducing the water flow in the event of an obstruction.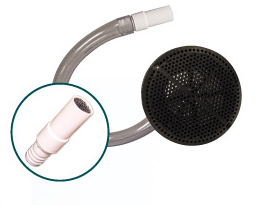 Positive Pressure System
• Positive Pressure System distributes water flow evenly to all jets to deliver an optimal therapeutic massage
• Custom Flow-Thru™ manifolds reduce turbulence and improve water delivery to all jets
• The exclusive automatic winterization system eliminates closed ends of plumbing to allow a more complete draining of the spa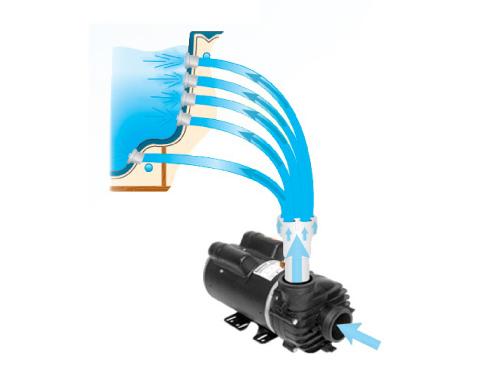 PureSilk™ Ozonator
This eco-friendly system instantly kills bacteria through exposure to the Ozone while minimizing chemical usage. Standard feature on All VP models.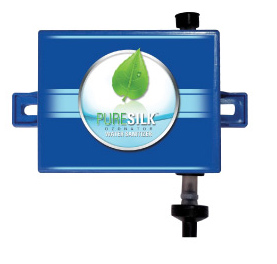 Invigorating Massage Jets
Cal Spas offers a varied selection of hot tub jets, each with their own specialized function. These massage therapy jets are strategically positioned to deliver relaxing hydrotherapy massages that target specific stress areas of your body. With a simple twist of the wrist, you can turn each jet on or off for ultimate customization.
Euro Jets (Patent Pending design)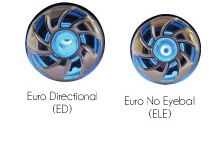 Euro Jets deliver a steady stream of water to evenly massage pressure points in your back, shoulders and neck.
Directional Jets (Patent Pending design)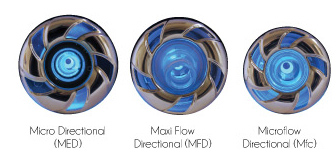 Directional Jets incorporate an inner adjustable nozzle that can be moved with the tip of your finger to massage a wider area of your back and neck.