Technology
Engineered to Last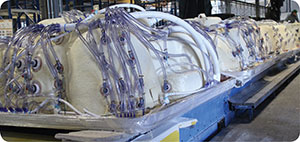 THICKEST ACRYLIC AVAILABLE
Reinforced areas of the spa keep the shell strong at critical stress points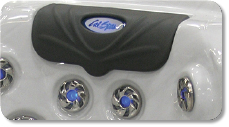 Designed for Comfort
Each swim spa seat features PurePlush™ Comfort Pillows for a relaxing maximum hydrotherapy experience. Shown with optional LED lighting.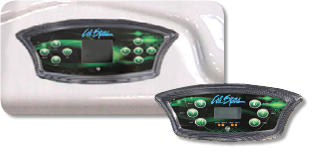 Exclusive Whisper Power Unit™ Control System
State-of-the-art controls make Cal Spas swim spas the easiest spa to use • Advanced technology automatically keeps spa water at desired temperature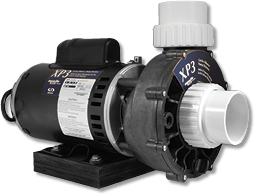 XP3 SWIM JET PUMP High Performance 6.0 BHP Pump
The most reliable motors in the industry with less moving parts. These motors feature two independent winding speeds for maximum efficiency and durability, and a reverse-flow cooling system that keeps the motor cool and extends its lifetime.

Rigorously Tested
All Cal Spas swim spas are certified to meet and exceed all standards of compliance.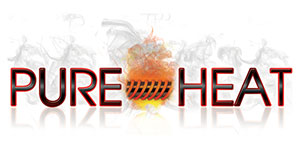 Pure Heat - Industry's Most Reliable Heating System
Cal Spas hot tubs are designed to heat efficiently through the use of state-of-the-art heaters that transfer the maximum amount of heat directly to the water.

• Patented PureHeat™ Heating System

• The smartest, eco-friendly 5.5 kW hot tub heater in the spa industry & backed with the Longest Warranty • From the moment water enters the heating chamber, warmth is immediately transferred due to the PureHeat™ Heating System's exclusive patented design.

• Instead of immersing the heating coils in the spa water, the heating element is wrapped around the flow chamber to eliminate corrosion of the coils • Additionally, the oversized surface area of the heating chamber means more water can be heated quicker

• Lastly, high-density insulation drives heat into the water instead of dispersing heat into the air reducing operating costs and increasing efficiency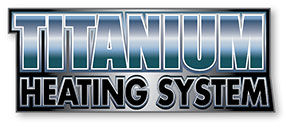 WHISPERHOT™ Titanium Heating System
3 stabilizers minimize vibration while adding durability and reliability.
The structural bulkhead bracket assures that the element is always centered in the housing, providing smoother flow around the element, combined with decreased harmonic vibration. This adds up to improved durability and reliability.
A chemically-inert epoxy seal, instead of brazing, improves corrosion resistance.
Computerized element bending specs simplify heater assembly and improve manufacturing reliability.