Water Care
Experience Romance
"PLUG & PLAY" KIT
This convenient kit reduces installation costs since you can simply plug in your spa and soak — saving you money!

EXCLUSIVE SMART SPA CONTROL CENTER™
This user-friendly topside display features an easy-to-read digital readout and backlit display.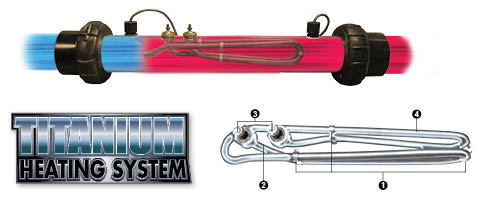 3 stabilizers minimize vibration while adding durability and reliability.
The structural bulkhead bracket assures that the element is always centered in the housing, providing smoother flow around the element, combined with decreased harmonic vibration. This adds up to improved durability and reliability.
A chemically-inert epoxy seal, instead of brazing, improves corrosion resistance.
Computerized element bending specs simplify heater assembly and improve manufacturing reliability.
This life-saving feature prevents entrapment by automatically reducing the water flow in the event of an obstruction.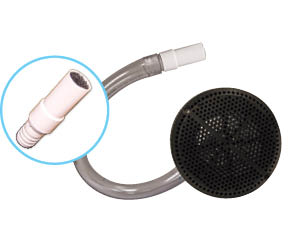 25 SQ. FT. BIO-CLEAN FILTER BUILT-IN MOLDED WEIR GATE

This easy-to-access, reusable filter provides balanced filtration and is easy to use. Removable filter lid features convenient cup holders.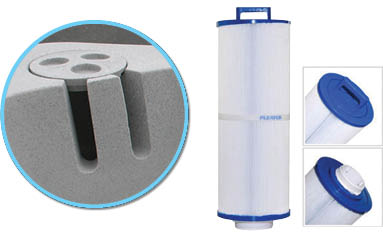 ENERGY SAVINGS

Cal Spas hot tubs are engineered to minimize energy costs from installation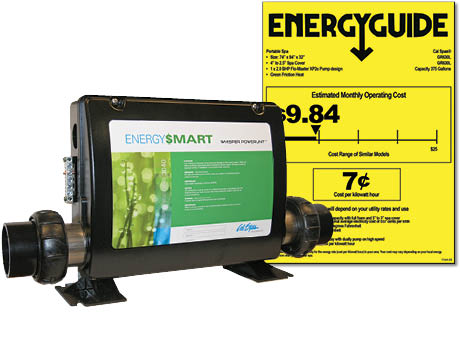 GREEN FRICTION HEAT
Green Friction Heat generates heat through friction by pumping water through a baffle system. Green Friction Heat automatically heats whenever the hot tub pump circulates — reducing the need to run additional electrical heat. (Standard XP2e applications only).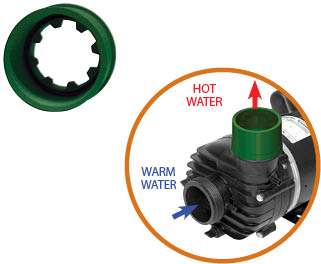 PURESILK™ OZONATOR (OPTIONAL)
This eco-friendly system instantly kills bacteria through exposure to the Ozone while minimizing chemical usage.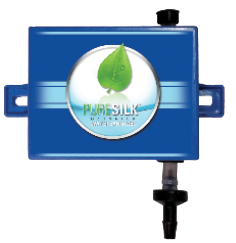 FLO-MASTER XP2e™ 2.0 BHP PUMP
The eco-conscious XP2e pump provides plenty of power while improving the overall energy efficiency of the spa, reducing operating costs.