Engineered For Excellence
When you buy from Cal Spas, you buy peace of mind, knowing your investment is designed with safety and top quality for you and your family. Cal Spas Home Resort products have undergone rigorous testing and are certified by several independent product safety organizations.
Certified Spa Manufacturer
Cal Spas has been certified by TradeCertified.com for the last eight years. Every business is going to tell you they have the best products, service and hundreds of happy customers. But rarely could these claims be substantiated, until now. Buying from a TradeCertified™ company means you have selected an elite local business, based on independent, audited criteria related to sales, service, operations and customer satisfaction.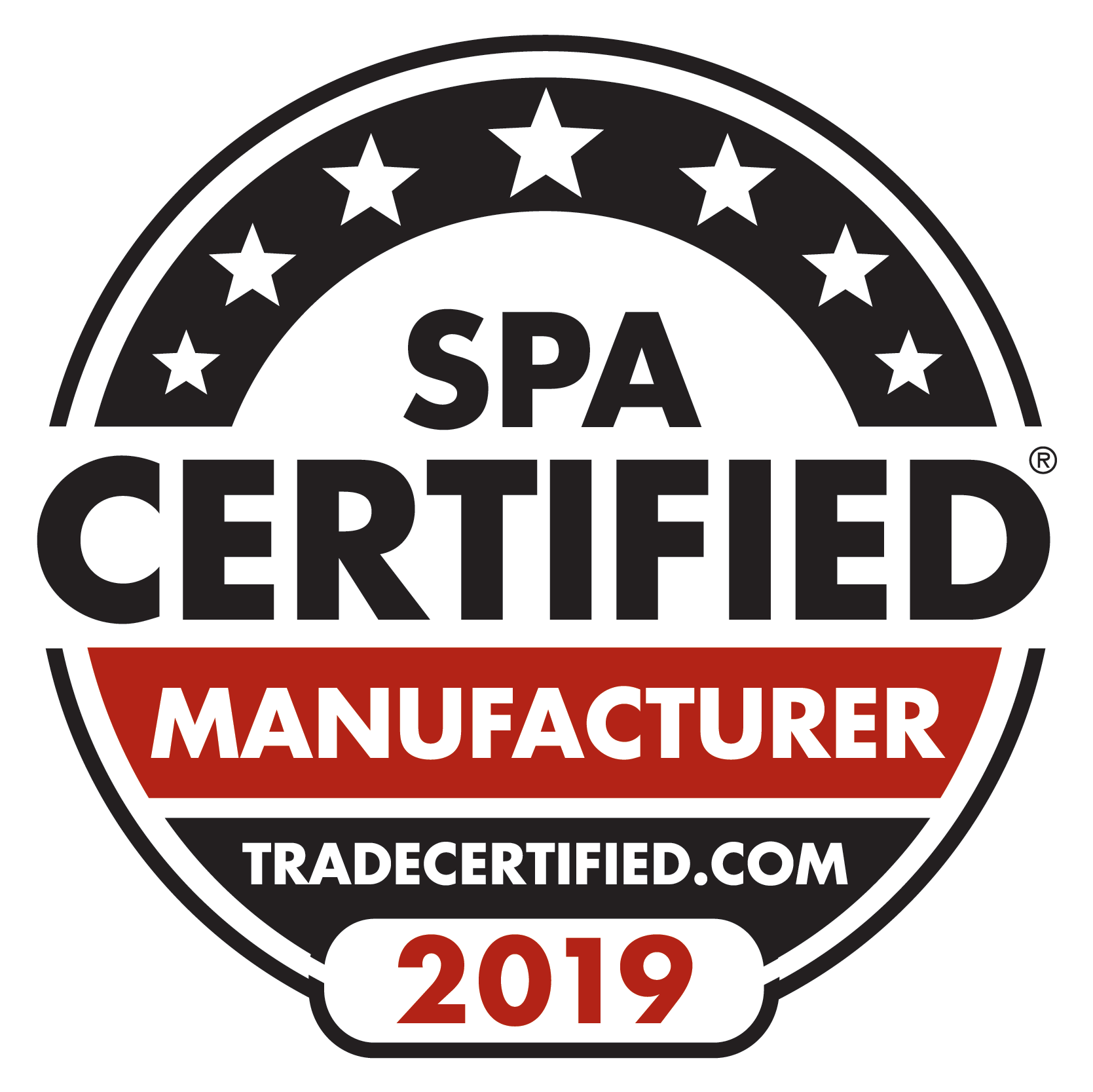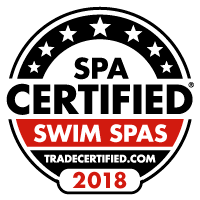 Years Won ( 2018, 2017, 2015, 2014, 2013, 2012, 2011, 2010, 2009, 2008, 2007 )
2014 Best Of Class Award from PoolAndSpa.com
Cal Spas has been granted the 5 Star Best Of Class Award by Poolandspa.com.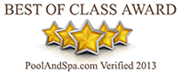 The award program recognizes outstanding superior products, innovation and customer service in the pool and spa industry. Cal Spas earned the Best Of Class Award by achieving Poolandspa.com's quality product inspections. Additionally, over 15,000 phone and email interviews and surveys were conducted by a third party consumer survey company throughout 2012 to present, which validates Cal Spas quality products and customerservice.
UL Certified – Standard of Excellence

At Cal Spas, your safety is our number one concern. Cal Spas products are designed and tested to rigorous quality and safety standards, and are recognized by third party organizations.
Cal Spas offers you peace of mind knowing that your spa is listed with the Underwriters Laboratory (UL), a third-party organization that demands the most rigorous safety standards.
UL is an independent product safety certification organization that has been testing products and writing Standards for Safety for over 118 years. In fact, UL evaluates more than 19,000 types of products, components, materials and systems from over 66,000 manufacturers each year.
According to their website, UL strives to:
"Advance safety science through research and investigation"
"Promote safe living and working environments by the application of safety science and hazard-based safety engineering"
"Support the production and use of products which are physically and environmentally safe and to apply our efforts to prevent or reduce loss of life and property"
All Cal Spas hot tubs and swim spas display a UL listed mark, which means that each hot tub and swim spa has been rigorously tested and evaluated by a UL representative and concluded that they meet all UL requirements. Cal Spas Ultimate Fitness™ swim spas are the first swim spas to receive a UL listing in this category, which distinguishes Cal Spas from other swim spa manufacturers. In total, there are 34 tests conducted on each product to determine UL status. After each Cal Spas product receives the UL mark, representatives of UL are authorized to make unannounced visits to the Cal Spas factory to ensure UL requirements continue to be met. Given the high standards set by UL, we are extremely proud to display the UL mark on our products. To verify a manufacturer's UL listing you can search here.
European Conformity

Whenever you see the CE logo on a product – whether manufactured in Europe or elsewhere – you know that it meets the EU's health, safety and environmental protection requirements. Click here for more information regarding the European Conformity.
SAA Approvals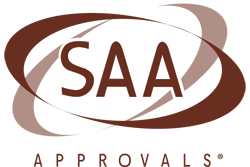 SAA Approvals is accredited by the Joint Accreditation Service of Australia and New Zealand (JAS-ANZ) as a third party certification body to issue of Certificates of Approval for declared and non-declared electrical equipment that has proven to comply with the safety requirements of the applicable Australian Standard. SAA Approvals is accepted and gazetted by the New South Wales Fair Trading as a Recognised External Approvals Scheme.
Thereby under mutual recognition we have acceptance by all Australian and New Zealand Electrical Regulators for issuing Certificates of Approval in accordance with our JAS-ANZ accreditation. SAA Approvals is privately owned and totally independent from any testing authority and government association. It is staffed by experienced technically competent personnel ensuring fast, professional service. We focus on Electrical Product Safety Approval Certification that allows the import and sale of electrical equipment, accessories and appliances in Australia and New Zealand.
TÜV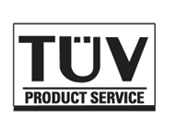 TÜV is a globally recognized testing, inspection and certification organization offering the highest quality services for a wide range of industries worldwide.
ETL Listed
The ETL Listed Mark is proof of product compliance (electrical, gas and other safety standards) to North American safety standards.
Authorities Having Jurisdiction (AHJ's) in 50 states and Canada and retailers accept the ETL Listed Mark as proof of product safety. Manufacturers are choosing ETL because it gives them a competitive advantage in the marketplace. Today, the ETL mark is featured on millions of products sold by major retailers.