Cal Spas has slowed production to where they are paying more attention to detail, which reduces warranty issues. We see this as a huge plus, and a strong overall improvement.
Blaine Budke, Owner - TRI-STATE SPAS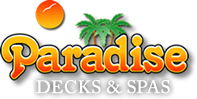 The product arrived in excellent condition thanks to the care taken in preparing the product for shipment.
Rick Hogue, Managing Member - PARADISE DECKS AND SPAS

We interact with key players at Cal Spas regularly. Cal Spas team cares about our business and ensures that everything is right with us. aaa
Blaine Budke, Owner - TRI-STATE SPAS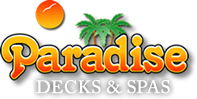 I enjoyed the introduction to your product line, and the tour of the factory. It was very apparent just how "first class" of an operation Cal Spas runs!
Rick Hogue, Managing Member - PARADISE DECKS AND SPAS

It is always a pleasure to talk to the sales people at Cal-Spas, they are always well informed and ready to help in anyway. These roto-mold tubs are always at a good price point for my area!
Jim Huffstickler, Pool Supplies Unlimited

Cal Spas' Inside Sales Team sets your company apart from all other brands.
Edwin Quintero, Owner - POOL SPA BILLIARD STORE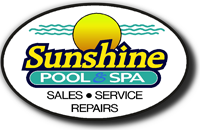 Cal Spas continues to improve reliability and customer service while allowing us to sell with higher margins!
George Catelli, Owner - SUNSHINE POOL & SPA
Jonathon, I'm very excited to share our experience with the new 2015 C751L Spa. We brought one in with our last truck load in Mediterranean Sunset with a Smoke Skirt. We unloaded it off the truck Thursday morning, got in unwrapped and set in just inside the showroom door on carts until my delivery crew could move it into place in the showroom, and the first customer to look at it bought it! I had it priced $1,000 higher than a comparable 2014 model trying to put the incentive to move the 2014, and discourage buying the 2015 model – my customer saw the added value in the changes from the 2014 to the 2015 and had no problem paying the difference! Everyone in the company is super excited about the new product, and I can't wait to get to Long Beach and see the entire new line up. Thanks for talking me into bringing one in!
Rick Hogue, Managing Member Paradise Decks and Spas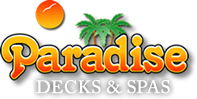 I have to tell you, everyone here, from the office personnel, to the sales personnel, to my delivery/service crew was very impressed when they saw the spas and outdoor kitchens.
Rick Hogue, Managing Member - PARADISE DECKS AND SPAS
A famous quote of Benjamin Franklin portrays Bobby Ortez and the Order Entry department, 'Well done is better than well said.'
Christie Garcia, General Manager - Idaho Spas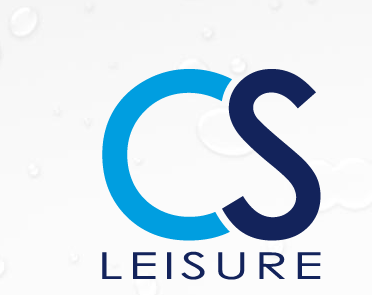 Cal Spas has neat spas and customers like American brands when buying their spa. The quality of Cal Spas' tub is trusted.
Thomas Deroy, CS LEISURE in Turnhout, Belgium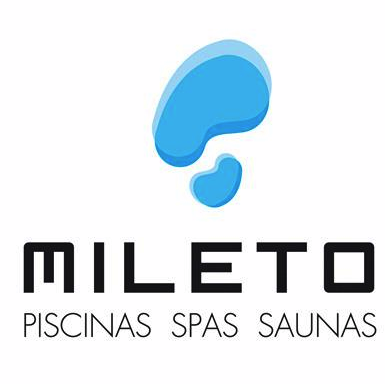 Cal Spas has steadied their line of products and their Sales Promotion Programs are helping us sell these products to value-conscious customers.
Javier Segalés, Owner - MILETO S.A.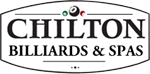 The quick actions and quality service we receive from Cal Spas allows us to pass-on a top of the line products to our customers.
Shirley Higgins Larimer - Chilton Billiards

No matter what question I have, whether it is about Sales or Service, Cal Spas' response is quick and friendly.
Jackie Reimann, Owner and Spa Specialist - Recreation Unlimited

Trying out the new Velocity spa by Cal Spas. BEST. JOB. EVER!
Eddie Secard, Secard Pools, Rancho Cucamonga
We have displayed Cal Flame and Cal Spas products at various shows this season and the products have received great exposure. We are looking forward to sending you more pictures of the beautiful spas and islands.
Nathalie Boueri WaterCenter, Beirut Lebanon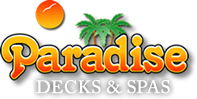 I got my 2014 Cal Spas on the floor and I just loves them. The Velocity looks great and the Mayan Copper color is truly amazing,
Rick Hogue, Managing Member - PARADISE DECKS AND SPAS

We sell 5 other hot tub brands. We're starting Year 3 of our Cal Spas relationship and our Cal Spas sales have doubled compared to last year.
Edwin Quintero, Owner - POOL SPA BILLIARD STORE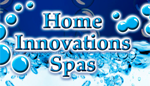 The Warranty and Parts Departments have really improved. Claims are being handled quickly and parts are sent out right away! Sure makes it easier to take care of our customers. We really like the specials and appreciate the Select Series with the longer warranties. Keep up the great work!
Deb, Owner - Home Innovations Spas

Streamlining the product has helped our sales in the last 6 months. We are taking advantage of selling their Limited Edition Series spas.
Blaine Budke, Owner - TRI-STATE SPAS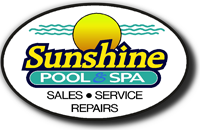 Cal Spas has provided a competition killer assortment that has allowed us to dominate Home Show and Fair events!
George Catelli, Owner - SUNSHINE POOL & SPA

I'm happy with Cal Spas' Customer Service team. They do everything they can to get us the information we need - even when it doesn't relate to Customer Service!
Dave O' Donnell, Service Manager - THE SPA STORE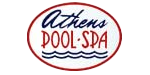 We have been thru many spa manufacturers thru the years, trying to find the right customer service, value, warranty and price points. The quality is fantastic, the dealer support staff is unmatched, the specials that are run occasionally meet all of our price point needs and the spas and swim spas look great on our showroom floor. Many of our customers choose the Calspas brand over others they have shopped, they mention that the spas look sharper, more durable and love the value that Calspas brings to the table for their decision making process. Calspas has been a great source of revenue to us for over a decade.
John Wilson, Owner - Athens Pool & Spa

We are invested in the brand because the name sells itself. Cal Spas is known as being a reliable product.
Lacy Johnson, Store Manager - CA Spas & BBQ of Bakersfield

Cal Spas' price point is advantageous for us.
Blaine Budke, Owner - TRI-STATE SPAS

I would like to recognize you and staff for the passion of your products at this year's Dealer Summit. It was a huge success from our company's eyes. Your sales presentation was very informative and motivating. This year our company will move forward with the Cal Spas line. We feel this will offer our customers a complete Outdoor Living experience, adding to our existing products. During the summit, we met your international dealers, Birger Dalen and Mikael Gillenang, and invited them to Arizona to visit with us during their stay in the US. Mikael and his son took the effort to visit our showroom, and over dinner they told us how happy they were with Cal Spas. Our goal is to receive Rookie of the Year at the 2015 Dealer Summit.
James Sheehan, Carefree Outdoor Living

Cal Spas makes spas faster than anyone.
Edwin Quintero, Owner - POOL SPA BILLIARD STORE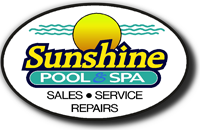 To the entire group at Cal Spas. Thanks for all your support! Thanks for getting us back in the game! Here's to the new normal !!!!
George Catelli, Owner - SUNSHINE POOL & SPA