Note: Pictures are for Illustration. Some features may vary, contact your Cal Spas Local Dealer for more details.
Specifications
Seating
3
Dimensions
93" x 171 1/2" x 51"
Weight - Dry
1,800 (818 kg)
Weight - Wet/Filled
18,260 (8,282 kg)
Water Capacity
1,800 (6,814 L)
Spa Type
Swim
Pump
HD56 Power Frame Pump(s) - 1 x 6.0 BHP
XP3 Swim Jet Pump Including 2.5"" Plumbing and Hi Flow Main Drains -1 x 6.0 BHP
Operating Voltage
240V
Jets
19 Exclusive Stainless Steel Candy Cane™ Jets.
1 Jet Propulsion System I
Water Features
Optional
Gate Valves
Yes
Headrests
Yes
Spa Controls
Whisper Power Unit™ Equipment with Digital Top Side - BP501X Equipment TP600 Topside
Heater
WhisperHot™ Heater 5.5 kW Titanium
Plumbing
2" and 2.5" Plumbing
Insulation
Shell-Loc™ Foam With Thermo-Layer +™
Panels
Cal Preferred™ Designer
Cover  
5"-3"
Bottom Tray
Sealed Bottom - ABS Bottom Liner
Winterization
Exclusive Stor-Dry™ Winterizing Plumbing System
Options
Opt14-271-14 - Fitness Anchor with Cal Flex™ Spa Equipment

Opt14-278 - Tether Bar Kit

Opt14-900XL-B - Thermo-Guard™ Full Foam Insulation

Opt14-331 - Cabinet Accessible Drain Valve

Opt14-825D - LED Dual Hydro-Streamers™ with Valve

Opt14-JV830 - Exclusive Hi-Light™ Jets Valves and Cascade Pillows LED Lighting

Opt14-191 - Pure Cure™ UV Sanitizing System

Opt14-158 - Two (2) Swim Jets, Speck Pump, BP2000

Opt14-200 - Additional Auxilary 5.5kW Heater

TBD - BP2000 with 11kW Heater

Opt14-X546S - Xi-Sound Stereo System iPod Station with Four (4) 6" Speakers with Subwoofer

TBD - Integrated Bluetooth Sound System with Four(4) 6" Speakers with Subwoofer

Opt14-414 - Powered Subwoofer


Colors
Acrylic Colors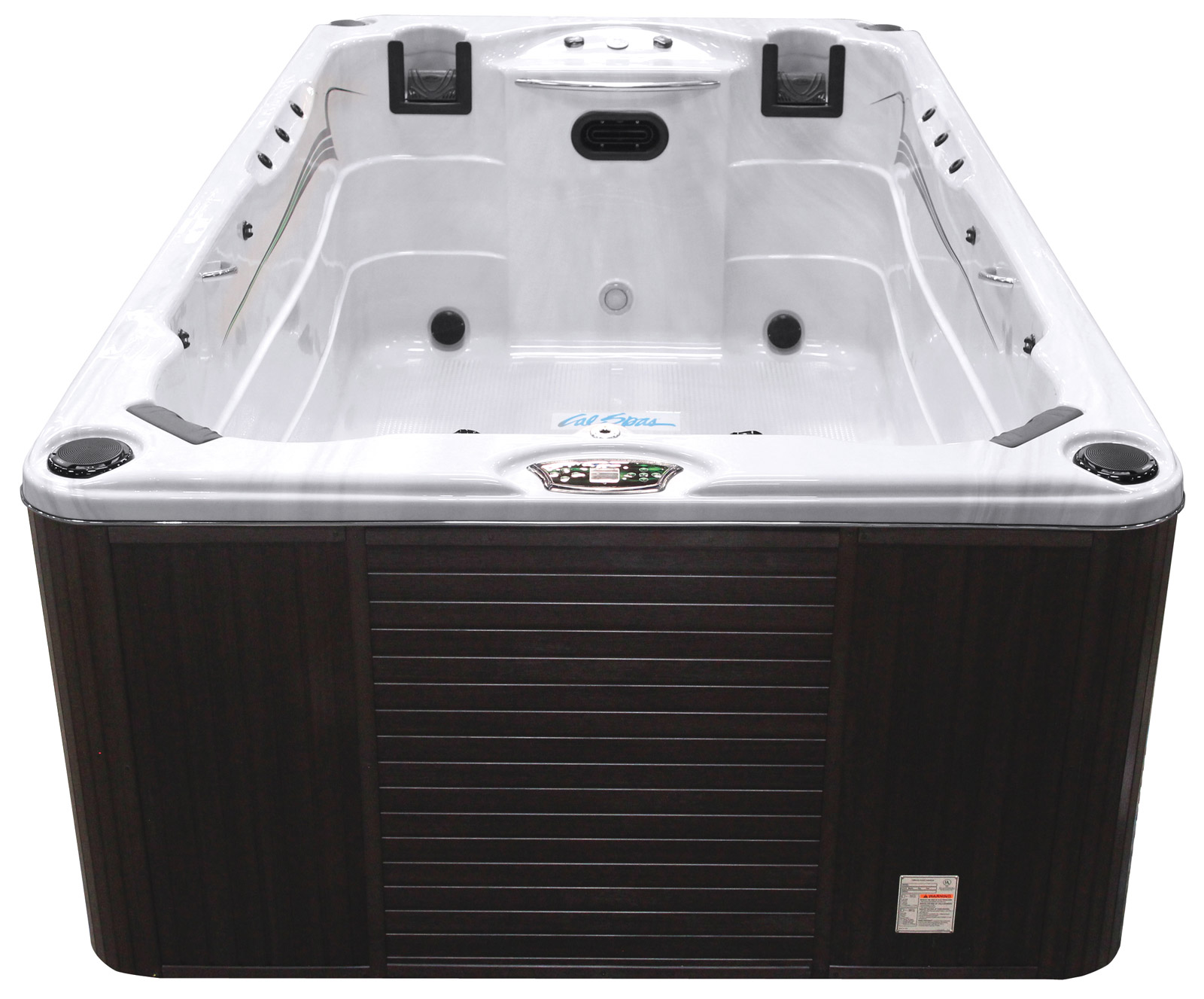 Style Color Choices
Cal Spas Synthetic with a natural wood appearance.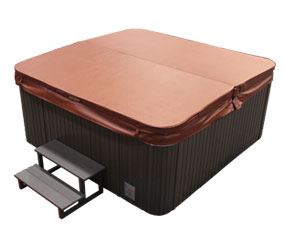 Cover Colors